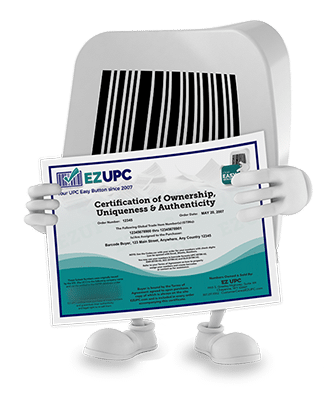 * **14 Day Money Back Guarantee Return Policy
**If, for any reason you change your mind within 14 days of purchase we will refund your transaction on orders of quantities 20 or less.  We are NOT "recycling numbers" as other sites may lead you to believe because we offer a Money-Back Guarantee. We simply believe in supporting you rather than doubting you like other sites.
If you are considering a large quantity of numbers, we highly recommend you buy a number or several and test them first. If you run into any issues, 99% of the time we can help you resolve the issue.
 *Amazon: We also guarantee that our numbers will work on Amazon, providing you are not participating in the Amazon Brand Registry and that you follow our instructions included with your order on entering your products into their system when creating your listings. The Amazon Brand Registry is intended to protect giant company's trademarks (think Coca Cola or Proctor & Gamble) and you don't need to enroll in it—companies with thousands of products that are sold by re-sellers and distributors worldwide benefit by using it in order to keep their brands protected from knockoff sellers.
Amazon can be stubborn with mis-informed Seller Support agents, so you must be persistent if you run into a problem. The fact is they have been accepting our numbers since 2007 and even used to refer people to us for UPCs. We can help you with virtually any issue to get your products listed but it may take some effort on your part. You will be required to provide screen shots of any errors or issues and dialogues with Seller Support if you are getting stuck. They have become difficult in recent months and are making it harder and harder to use legal numbers sold by Resellers like us, however they cannot legally prevent you from using our numbers. Keep in mind that you're doing this to save hundreds or even thousands of dollars that the GS1 will charge you, depending on how many UPCs you need.
The fact is, our numbers ORIGINATE from the GS-1 and are perfectly legal and legitimate as agreed to in the Class Action Settlement by the GS1 (formerly UCC) in 2002. Even the Federal Trade Commission has deemed UPC Resellers such as EZUPC legitimate when they fined several entities in 2016 for Price Collusion, despite the GS1 falsely claiming that all Resellers are not legitimate and will cause "a mess".
Since UPC Codes are not regulated, in the name of Antitrust Laws/Fair Trade, Amazon or any retailer cannot legally prevent anyone from using these perfectly legal and legitimate UPCs with proof that you rightfully own them. The only thing Amazon has a right to be concerned about is if the company from which they originate is in the GEPIR and matches that as shows on your Certificate from EZUPC—this is in order to prove that they are Unique as originally issued by the GS-1 (formerly UCC).
EZUPC was even one of the companies that Amazon used to recommend before they joined forces with the GS-1 in 2018 in order to crack down on duplicate or made up numbers by other people. This was never an issue for EZUPC because we have always sold legally obtained numbers.
It is misinformation for Amazon Seller Support to claim that your numbers must appear with your name in the GS-1 Database because their database is not up to date. They are tricksters who won't allow us to update any information that is already in their database without us agreeing to give up the rights that the Class Action Settlement Agreement awarded us. Plus not all brands match the Manufacturer so even the GEPIR does not show that. And it does not matter, because your ownership certificate shows the connection between your purchase and the owner of the original prefix in the GEPIR, which is a company legally owned by EZUPC along with their assets which include their GS1 Prefix. If your agent still says you can't use numbers from us, open another ticket and get a different agent. they have a lot of them who are misinformed.
Unfortunately there are a handful of major retailers that will likely require you to lease your numbers from the GS1 so you cannot buy from us if you are putting your products in their stores. These include Walmart (and Sam's Club), any Kroger owned grocery store including Fred Meyer, any May Company Department stores such as Macy's, Bloomingdales and Lord & Taylor. These stores might not accept UPCs purchased from a reseller like us as they may require you to show that you have spent way too much money and purchased your numbers directly from the GS1. This is because they share board members and are participating with the GS1 exclusively. However, we also have reports of many businesses being successful getting their products into these stores with our numbers—especially at the local or regional levels.
Please note that we are not responsible in any way for any retailer that does not choose to accept your GTIN(s) and we do not refund transactions if you encounter a retailer that does not accept your numbers after 14 days of purchase. There are hundreds of thousands of retailers who have accepted our numbers since 2007 and millions of retailers out there who will. We recommend you do your due diligence and study the information on our site and make sure you will not have an issue with your retailer before you buy or in the 14 day period. You are required to report to us any Retailers or Distributors who refuse to allow you to use the numbers you purchase from us.
Guarantee of GTIN Uniqueness and Authenticity
We guarantee your GTIN(s) will be unique. The issued Certificate of Ownership, Uniqueness and Authenticity has your number assignment(s), order number and ownership information.
If you ever come across a product on Amazon or an online retailer that has the same GTIN number as any you were issued by us, that is someone who is using that number fraudulently or has made a mistake (it does happen, though not often). Please contact us immediately with screen shots of the issue and we will guide you through how to remedy the situation and issue you different numbers if necessary.
We certify that we legally own the GS1 (formerly UCC) issued Prefixes from which we are legally selling subset numbers to you. This is due to Class Action Settlement with the GS1 (then UCC) in August of 2002.
Guarantee of Bar Code Quality and Accuracy
We guarantee that we provide you with bar code graphic file(s) that are of the highest possible professional printing quality and precision available. They are 100% compliant with the GS1 Standards for bar codes. We also include high resolution TIF and PDF versions of the barcode graphics for maximum compatibility with any software program. High-res TIF and PDFs are sufficient for printing quality as long as they are output at high resolution.
If you discover a mistake in your bar code file(s), we will happily correct the mistake and send you new files immediately. We are not responsible in any way for the output of your files or mistakes made when applying your barcodes to your artwork or labels. You must follow printing standards on your own to ensure scanability. Make sure and review proofs from your designers or printing professionals and check the accuracy of your numbers and scanability of your barcodes by doing test scans at a nearby store.
We really do want to make your experience as EASY as possible. If you have any questions or concerns please contact us. We are here to help.
It's EASY with EZ UPC. We're Your UPC EASY Button!
Why Buy From EZ UPC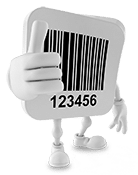 Read why you can can trust us when you buy your UPC (or EAN) codes from us.
Reviews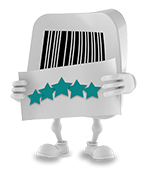 See our Customer Love in their own words since 2007. We don't do social media sites, fake stuff or hype—we keep it real.
Before You Buy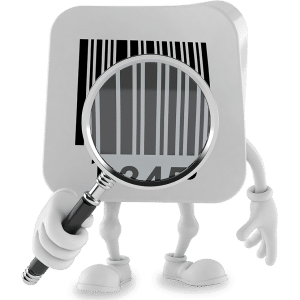 The things you really need to know when it comes to buying barcodes for your products.
Just the Facts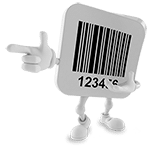 This is the No BS TL;DR—What you need to know and nothing more, nothing less.
Guarantees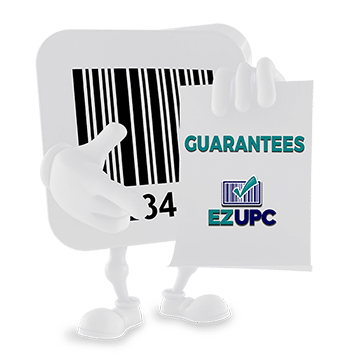 We're the ONLY UPC Reseller site that offers you a No-Risk Money Back Guarantee simply because we aren't greedy.
FAQs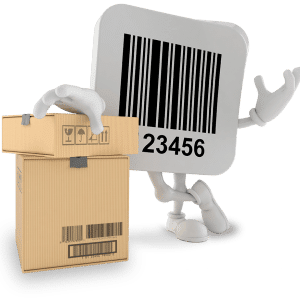 Answers to all your questions about barcodes for your products
EZUPC We're Your UPC Easy Button! Your most honest, reliable source for low-cost verified UPC Barcodes since 2007.