Coronavirus Flash Sale! Get 75% off! We get it that
it's going to be rough for everyone in the coming months!
Use Code: StayHealthy
We've Got Your Barcodes!
Get affordable, authenticated and verified GS-1 originating UPC/EAN Barcode numbers for your products.
Guaranteed to work on Amazon*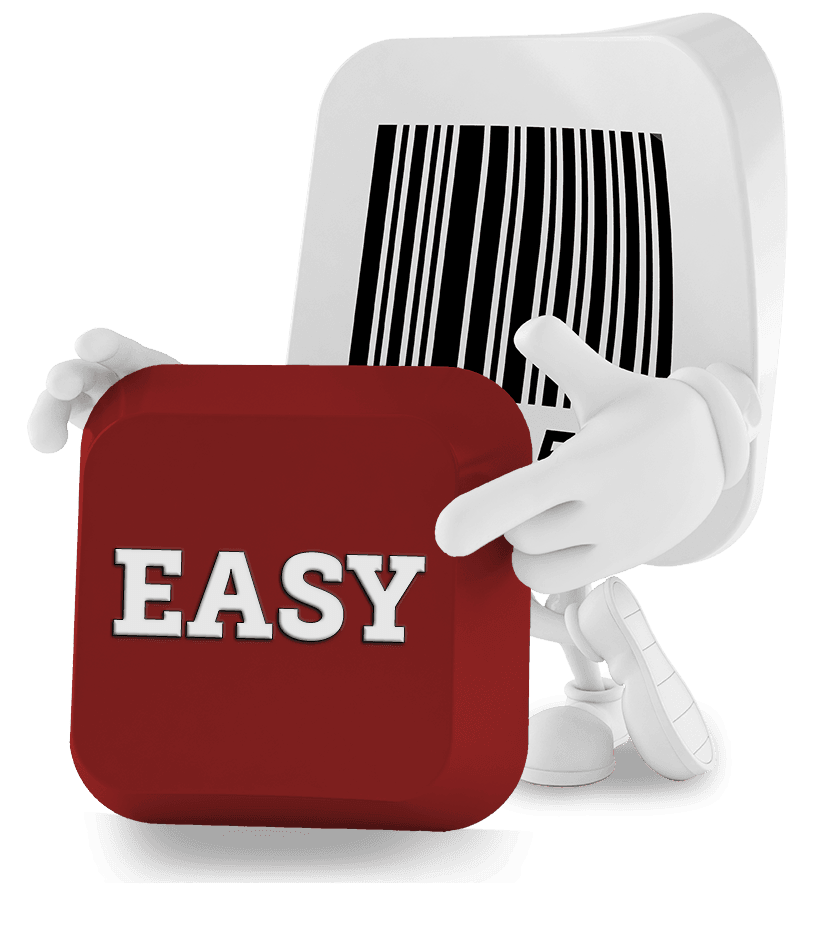 We're your UPC
Easy Button!

100% Authentic, Legitimate UPC Codes from $9.99 each to low bulk quantity pricing.

Guaranteed to Work on Amazon.*

No risk 14 Day Money-Back Guarantee.

Never hidden renewal or membership fees.

Free Rush Service if you need your barcodes yesterday!

Hundreds of thousands of barcodes sold worldwide since 2007.
Wow! After a lot of research and almost spending way too much money, I read about a recommendation for EZ UPC. Excellent customer service is unfortunately almost non existent in today's marketplace but not at EZ UPC. You make me want to create more products so that I can give you more business!!
Very easy checkout and by far the best site I have found! Thank you!!!
Many thanks. Received my order this morning and thank you for the great service, we will be back. All the best from down under in Australia.
Thank you so much. Your company is the best!! I am soooo used to dealing with companies that don't care a lot about customer relations. You stand out as an example of one that will be around for many years because you care and are building a loyal user base.
I have done business online for years and have never had such efficient and fast service. I am totally impressed with EZUPC as a first rate company that delivers all that they promise—and then some. Thanks so very much. It has been a delight doing business with you.
Awesome! Thanks for the SUUUUPER quick turn around. I was adding another product to Amazon... almost done... then... WHAT? I FORGOT to get another UPC!!! Two minutes later, the order was placed with EZ UPC and like 5 minutes after that (might have been 10, but still obscenely quick) I got my little numbers all tied up with a bow....new product added! High-Fives all around!
Thank you for all of your help my questions. I am of the firm belief that when you become a transparent and trusted resource it breeds success—you are that to me. For that you have my gratitude. I know it was only one sale—but we hope it shall grow with you.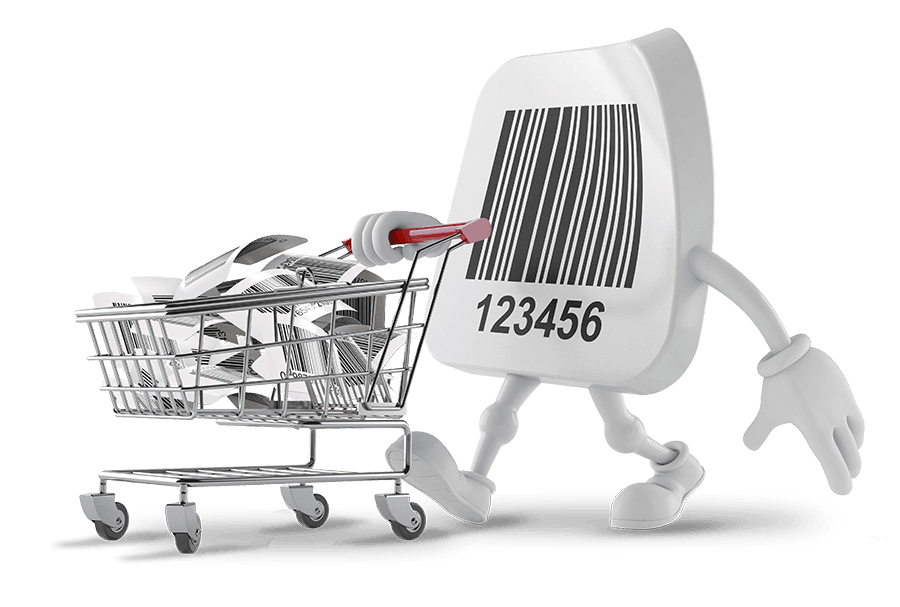 Used by the Presidential Inauguration.
Our barcodes are being used in hundreds of countries worldwide.
You receive barcode graphics files for every number you buy in three print-ready formats ready for your designer or printer: Vector EPS, PDF, TIF.
When you buy from us, you will own your numbers for life as an asset that belongs to your company—no leasing of numbers that requires annual fees to maintain ownership like the GS1.
We answer our phone and have real people to help you every step of the way! Give us a call: 307.217.5352
Read More to Get the Full Scoop on Who We Are
We sell authenticated, guaranteed unique UPC Codes (or EAN-13 Codes) with no hidden fees, no renewal or membership fees. Guaranteed to work on Amazon*.
We are one of the oldest and most trusted legal, verfied authentic Barcode Resellers out there since 2007. We are fully transparent and operate with integrity. We do not hide behind generic contact forms and hidden contact information. We are Authorize.net verfied for our credit card transactions and do not hide behind pseudo merchant card processors like Stripe and Paypal. We accept Paypal for your convenience but they are not a legitimate Merchant Account that requires credit and transparent business practices. At EZ UPC we simply disagree with the greed exhibited by the GS-1 charging a minimum of $750 (but usually thousands) and some of the other resellers charging as much as $50 or even $89 for single barcode numbers. We believe you shouldn't have to spend a small fortune on simply assigning a barcode number to your product, so that's why we offer low, reasonable prices, exceptional customer service and comprehensive knowledge about barcoding and getting your products to the marketplace. Save your hard-earned money and put it into your product development and marketing. We make the UPC Code and EAN Barcode process EASY for you with no hidden fees, no membership or setup charges, no hassle, no hype and no lies. Look no further. Whether you need only one UPC Code for your product, or hundreds for Amazon, it's really a very simple and easy process to buy registered, unique UPC or EAN codes and we'll make sure your experience is hassle-free. We offer MORE VALUE than any other reseller by offering same day and FREE Rush Service, and providing your barcodes in THREE professional, hi-res, print-ready formats: Vector EPS, TIF, PDF. The GS1 doesn't even give you any barcode files for your numbers after you fork over a small fortune to them! *Our Guarantee for Amazon is if you follow our provided instructions on entering your UPC Codes in their system and are not enrolled in Amazon Brand Registry .
Looking for Easy UPC? Read here about how they were infringing on our trademark and selling bogus numbers under the domain EasyUPC.com
NOTICE: In 2016 we filed a UDRP complaint against a shady competitor infringing on our longstanding trademark with the domain EasyUPC.com. In January 2017 we won the dispute and the domain was transferred to us. You can read about it here. We have since discovered they were selling fake numbers and are now operating another shady site under the name SnapUPC. In the process we discovered that the same competitor as well as another were fined $20,000 by the Federal Trade Comission back in 2014 for price collusion. You can read about that here.
Bottom line, if you want to buy from an honest, reputable business with real people that answer the phones and provide impeccable customer service and reasonable prices, then EZ UPC is really your only legitimate choice in the Barcode Reseller niche market. Call or email us today if you have questions about the recent Amazon rules that are causing a lot of people to think they can no longer buy UPC Codes from barcode resellers like us. When you buy from us, your numbers are GUARANTEED to work on Amazon (as long as you follow our instructions on adding your numbers to your products and are not a part of their Brand Registry).
Be cautious about purchasing from Resellers who are offering barcode numbers for pennies on the dollar or claiming to have sold millions of barcodes. If it were that easy to obtain legal prefixes to be able to practically give barcode numbers away or sell "millions" then everyone would be doing it.
There are also many websites out there now who are selling made-up or unofficial numbers that they don't own the right to sell, and they are simply banking on the consumer not being savvy enough to do their homework and not spending enough money to come back to them later and sue them or file chargebacks or complaints.
We've got your back when it comes to buying UPC codes or any questions you have about getting them on your packaging.
DO NOT accept bar code graphics files from other resellers in formats such as GIF or PNG. Those formats are WEB formats and are not suitable for print. And with tens of thousands of customers since 2007, we know what we are doing and we know what you need. Resellers who have just started don't have the knowledge or experience of barcoding and the GS-1 standards and can lead you astray without even knowing it because of their lack of experience, costing you hundreds or even thousands in reprinting your barcode labels later on. How do you tell if a retailer has just started? Click here for more information.
With EZ UPC, you have NO RISK. We offer a 14 day Money Back Guarantee and use the most reputable Credit Card processor for your protection (Authorize.net) on our own secure server via secure 128-bit encryption. You don't have to leave our site to a third-party shopping cart.
Our numbers originate from the GS-1 (formerly known as the UCC). Our numbers are valid Worldwide and we are your most affordable option with the most value for your money. Our numbers work for any product (except pharmaceuticals, books and bulk produce).
CDs • DVDs • Craft Items • Imports being sold on Amazon US and UK • Clothing • Electronics • Auto products • Manufacturing parts • Salad Dressings • Salsa • Cheese • Nuts • Seafood • Frozen Pizza • Ice Cream • Wine • Beer • Liquor • Children's toys • Plants • Seeds • Candles • Decor Items • Nutritional Supplements • Energy Drinks • Energy Bars • Candy • Snacks • Pasta • Educational Items, etc. We could go on and on. Over 20,000 orders means a LOT of products and every type of product under the sun!
Our numbers are being used in hundreds of countries throughout the world including: Canada, Australia, Tasmania, New Zealand, South Africa (and several other African countries), Greece, Italy, Malta, Spain, Portugal, France, Norway, Denmark, Netherlands, United Kingdom, Scotland, Ireland, Greenland, Croatia, China, Japan, South Korea, Taiwan, Malaysia, Saudi Arabia, Dubai, Costa Rica, Brazil, Mexico, Aruba, British Virgin Islands, Puerto Rico, Cayman Islands, and on and on.
Our customers have reported to us complete success using our numbers in online stores like Amazon, Amazon UK, iTunes, CD Baby, and retail stores such as **Target, Dillards, Best Buy, Whole Foods, Walgreens, Bed, Bath & Beyond, Home Depot, Ace Hardware, Costco, all kinds of grocery stores throughout the US, and many, many more, large and small. **Unfortunately there are a handful of major retailers that require you to lease your numbers from the GS1 so you cannot buy from us if you are putting your products in their stores. These include Walmart (and Sam's Club), any Kroger owned grocery store including Fred Meyer, any May Company Department stores such as Macy's, Bloomingdales and Lord & Taylor. For information on these limitations please read our article here: "FAQs"
Computer challenged or unable to place an order online? Order with your credit card over the phone.
If a customer care representative is not available when you call, please leave a message with your phone number and best time to reach you and we will get back to you promptly—a real staff member who is knowledgeable and service-oriented, not an outsourced answering service reading scripts with a heavy accent! You will speak to one of our super-star service reps Jodie or Julia, and sometimes even our company owner. Yes, we have a small staff so you might not get an answer sometimes if they are helping another customer or not on duty, but we stagger their shifts to try to serve most of the time zones throughout the world. You may also send a request for phone order callback via e-mail. Click on Contact Us at left to send us an email. We also choose not to put you on hold for indefinite amounts of time so please let us call you back!
**Remembering George Laurer
George invented the UPC (Uniform Product Code) in 1973 under contract with IBM. He used to maintain a website with all the information about the origin of the UPC, the UCC and the GS1, and also shared details and info about the class action lawsuits against the Uniform Code Council (now the GS1) for monopolizing, as well as lists other legal resellers such as us. We were one of the first resellers he verified and listed on his website. His site used to explain about the mechanics of bar codes and the numbering system, and shared great advice on how to determine if people like us are legal and legitimate and it had a blacklist of websites he had found to be fraudulent or suspicious. Unfortunately several resellers who made plenty of money off of unsuspecting and trusting customers threatened him with legal action in late 2016 and at 91 years old, he threw in the towel and removed the information on his site that had been there for 15 years. The sad thing is he was only trying to help by giving information so people wouldn't be victims of fraud. George passed away in December 2019 at the age of 94.
AP News: George Laurer, inventor of ubiquitous UPC, dies at 94
His website can be viewed in the internet
Wayback Machine
. You have to view prior to 2016 to see the content prior to his removing of the recommended companies (like ours) and those on his Black List, which he removed when he was legally threatened in 2016. Here is our site on his recommended list in July 2007: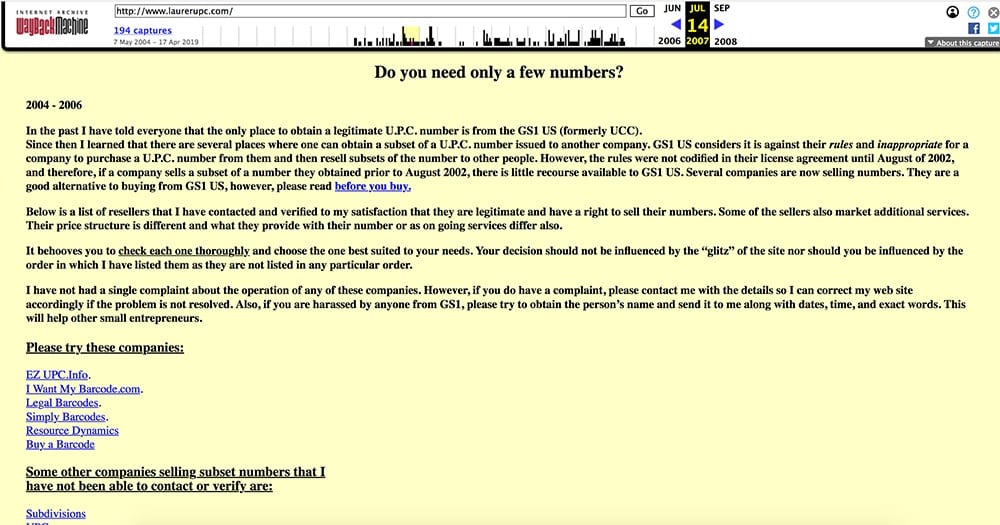 EZUPC We're Your UPC Easy Button! Your most honest, reliable source for low-cost verified UPC Barcodes since 2007.