Coronavirus Flash Sale! Get 50% off! We get it that
it's rough for everyone right now. We're all in this together!
Use Code: StayHealthy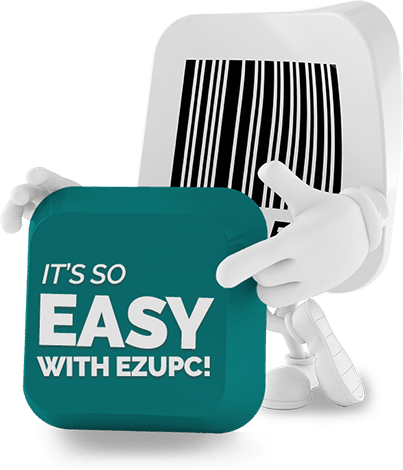 We have served tens of thousands of customers placing tens of thousands of orders who are 100% satisfied using hundreds of thousands of our numbers worldwide since 2007.

We offer more value than the GS1 or other resellers by providing you with barcode files in three professional print-ready formats of Vector EPS, PDF and TIF for maximum compatibility and flexibility for your designer or printer.

We offer unparalleled customer service that includes support with your products even if you don't end up buying anything from us. We will happily answer your questions about all things related to barcodes to the best of our ability and knowledge, which is pretty vast.

Because we own our numbers for life, we sell them to you for life. There are no membership or renewal fees. It's a one-time transaction with no renewal fees ever. The GS1 leases your numbers to you and if you don't pay their outrageous membership fees (after spending thousands initially to join their membership) you lose the right to use your numbers, even if you have hundreds of thousands of products in the marketplace with barcodes on them and have spent thousands with them.

We offer a 14-day money back guarantee on orders of 20 codes or less so you can test, and we use the most reputable online credit card merchant processor Authorize.net for your safety and security. Our guarantee is not because we re-issue sold numbers, but rather because we trust you, the consumer, and we want you to feel like you have no risk. We understand that sometimes things happen and you need to renege on your decision and we don't want you to feel like you have wasted money because something changed beyond your control.

We show you how to print up to 5000 of your own labels for only around $10, rather than trying to get more money out of you, and for your convenience we recommend Barcodes Unlimited at
WePrintBarcodes.com
where you can get professional barcode labels printed in quantity, quickly and affordably with free ground shipping.

We don't make any false claims or try to puff ourselves up with unfounded hype, nor do we feel it necessary to slam our competitors with unfounded negative comments on our site or via telephone. We feel our ethics, integrity and customer service speak for themselves without needing to "play dirty" even though we have had our competitors be very shady and play very dirty toward us.
We encourage you to do your due diligence and carefully evaluate the Barcode Reseller you are considering buying numbers from. If you use a shady website or buy them off eBay with no knowledge or recourse you can be setting your company up for a big expense and inconvenience down the road.

*Our numbers are being used in countries throughout the world including: Canada, Australia, Tasmania, New Zealand, South Africa (and several other African countries), Greece, Italy, Malta, Spain, Portugal, France, Norway, Denmark, Netherlands, United Kingdom, Scotland, Ireland, Greenland, Croatia, Japan, South Korea, China, Taiwan, Malaysia, Saudi Arabia, UAE, Costa Rica, Brazil, Mexico, Aruba, British Virgin Islands, Puerto Rico, Cayman Islands and more. Our customers have reported to us complete success using our numbers in online stores like Amazon, Amazon UK, iTunes, CD Baby, and retail stores such as ***Target, Dillards, Best Buy, Whole Foods, Walgreens, Bed, Bath & Beyond, Home Depot, Lowes, Ace Hardware, Costco, all kinds of grocery stores throughout the US (as long as they are not part of the Kroger brand), and many, many more, large and small. ***For information about Wal-Mart, Kroger and retailers that require you to lease  your codes from the GS1 please read our article here: "FAQs".

Your order is filled immediatly, in minutes—only as long as it takes servers and the internet to transfer data. Most orders come within a few minutes of your order. If you order a bulk quantity such as 500 or 1000 (or more), it may take 15-20 minutes or possibly longer for large quantities, as the server has to run through a process to compile your order.

We have tens of thousands of customers using hundreds of thousands of our numbers worldwide since 2007 on products such as: CDs • DVDs • Craft Items • Imports being sold on Amazon US and UK • Clothing • Electronics • Auto products • Manufacturing parts • Salad Dressings • Salsa • Cheese • Nuts • Seafood • Frozen Pizza • Ice Cream • Wine • Beer • Liquor • Children's Toys • Plants • Seeds • Candles • Decor Items • Nutritional Supplements • Energy Drinks • Energy Bars • Candy • Snacks • Pasta • Educational Items, etc. We could go on and on. Tens of thousands of orders means a LOT of products and every type of product under the sun! Even the Official Souvenir Program for the Presidential Inauguration bought a UPC Barcode from EZ UPC!

We know what it's like to be in your shoes. Our staff is composed of design and advertising professionals who know about branding and packaging, and we are confident that no other reseller has educated their staff to the degree that we have regarding barcoding and the GS1 standards.

We provide full disclosure about who we are, how we came to be a UPC reseller, and stand proud of our business, our website and our staff. We want you to feel good about using us. In fact, if you are riddled with doubt and skepticism, we'd rather have you take your business to the GS1 and pay the price or take your chances with some of the low-baller resellers.
We want you to feel good about using EZUPC. In fact, if you are riddled with doubt and skepticism, we'd rather have you take your business to the GS1 and pay their exorbitant prices or take your chances with some of the low-baller resellers who do not offer a guarantee and have been fined by the Federal Trade Commission.
Why Buy From EZ UPC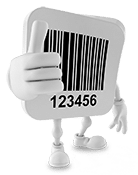 Read why you can can trust us when you buy your UPC (or EAN) codes from us.
Reviews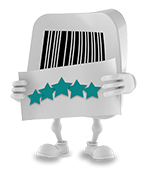 See our Customer Love in their own words since 2007. We don't do social media sites, fake stuff or hype—we keep it real.
Before You Buy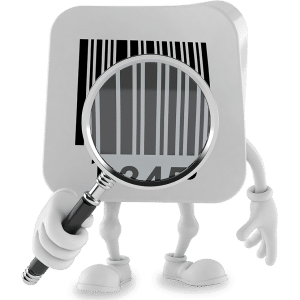 The things you really need to know when it comes to buying barcodes for your products.
Just the Facts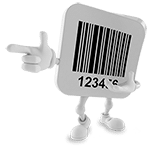 This is the No BS TL;DR—What you need to know and nothing more, nothing less.
Guarantees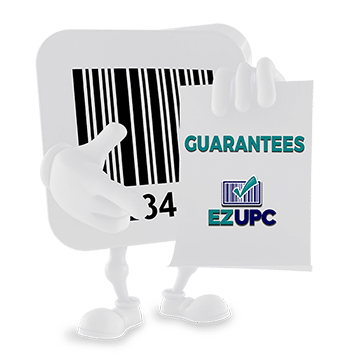 We're the ONLY UPC Reseller site that offers you a No-Risk Money Back Guarantee simply because we aren't greedy.
FAQs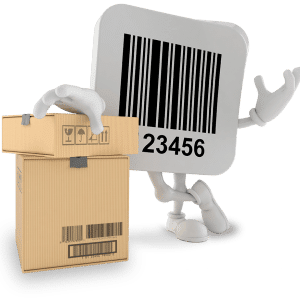 Answers to all your questions about barcodes for your products
EZUPC We're Your UPC Easy Button! Your most honest, reliable source for low-cost verified UPC Barcodes since 2007.