Just the Facts
About Buying Barcodes
from EZ UPC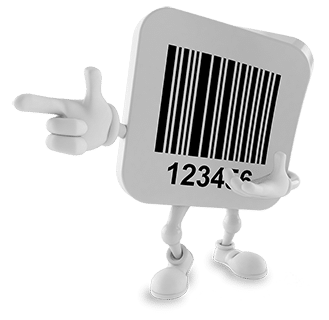 We are legally allowed to sell you unique UPC code numbers for your products because we own many UCC-issued company prefixes of 100,000 unused numbers each. The UCC is now called the GS1 (since 2005) and due to a class action lawsuit against them in 2002 in which they agreed to a settlement, the terms of our original ownership agreement with them was deemed null and void as long as the prefixes were purchased prior to August 28, 2002. We are therefore allowed to sell you unused numbers and make it more reasonable and affordable for you to buy UPC codes for your products*.

We are a real company with a real office, staff, phone, and credit card merchant account and have been selling authenticated GS-1 originating barcodes since 2007. Your order is filled immediately via instant download.

We provide you with guaranteed unique numbers originating from the UCC (now called GS1), a Certificate of Ownership, Uniqueness & Authenticity, a complete list of your numbers with check digits, and barcode graphics files for your product labels in GS1 standards-compliant Vector EPS format, as well as hi-res TIF and PDF for maximum compatibility with whichever software programs you might be using for your labels.

Our numbers can be used on any type of product except pharmaceuticals, books and fresh produce sold in bulk (vs. pre-packaged), and are valid worldwide. We have hundreds of thousands of numbers in use throughout the world and a 100% satisfied customer track record since 2007. Your numbers don't need to be issued in the country your product is being manufactured.

You are not required to buy through the GS1. The GS1 is not federal or regulatory, they are just a corporation like yours and ours that was founded originally as a task force organized by Walmart and Kroger to establish a standard in the grocery industry. Barcoding is merely a standard used by your retailers. Nobody has a legal right to prevent you from using the legitimate barcode numbers you purchase from us.

You will own your numbers outright with no membership or renewal fees and we offer a 14-day no risk Money-Back Guarantee on orders of 20 or less so you can test them out with confidence.

We were one of the first websites to have been verified by George Laurer, inventor of the UPC barcode and  he validated us on his own website. He used to also list a blacklist of websites he had found to be fraudulent or suspicous. Unfortunately several resellers who made plenty of money off of unsuspecting and trusting customers threatened him with legal action in late 2016 and at 91 years old, he threw in the towel and removed the information on his site that had been there for 15 years. The sad thing is he was only trying to help by giving information so people wouldn't be victims of fraud and lose money. George passed away in December 2019 at the age of 94. We are forever grateful to him for his contribution to our niche market and for championing our legal right to sell UPC numbers.

If you already have your numbers from the GS1 and need UPC barcodes, Shipping Container Codes (SSCC Codes) and many other formats, we offer inexpensive barcode graphics from our sister site
My Barcode Graphics.
*Click here to read the UCC Settlement that allows us to legally sell you barcode numbers.
The class action suit filed by:
Lukins & Annis, P.S.
1405 South Pioneer Way
Moses Lake, WA 98837-2458
Phone: (509) 765-9555
Fax: (509) 765-4265
The class action suit has been settled and those who signed up as part of the class have been paid. If a person or company did not specifically opt out of the class action suit, they are bound by the settlement and cannot file a new law suit for the same greivence. It does not matter what state they are in or even if they were not aware of the suit.
CASE OVERVIEW Uniform Code Council Reaches $3.89 Million Settlement with Long-Time Members in Renewal Fee Action The parties have reached a tentative $3,895,000 settlement in an nationwide action filed against the Uniform Code Council, Inc. on behalf of all persons that paid a membership fee to and acquired a company prefix from UCC prior to August 28, 2002, and to whom UCC mailed an unreturned "renewal invoice" for membership in UCC, or who otherwise paid a renewal fee to UCC. The action alleged that the company violated its own contract with exempt customers by attempting to require them to pay unnecessary fees.
To take part in the settlement, participants must submit a claim form postmarked no later than March 10, 2004. This lawsuit claims that businesses that paid membership fees to UCC and acquired a company prefix from UCC prior to August 28, 2002, are not obligated to pay annual "renewal fees" to UCC. UCC began sending annual "renewal fee" invoices to its existing members beginning in November 2002 and continued to send such invoices until June 2003. Some businesses that received the invoice paid the unnecessary renewal fee. Others did not. The action seeks a court order declaring that businesses who became members of UCC prior to August 28, 2002, are under no obligation to pay annual renewal fees as a condition for continued membership in UCC or as a condition for their continued use of the company prefix issued to them by UCC prior to August 28, 2002. The suit also seeks to recover damages for those who did pay the "renewal fee" invoice.
The settlement provides that:
1. If you paid a membership fee to UCC prior to August 28, 2002, you will be entitled to perpetual membership in UCC and not be obligated to pay annual renewal fees to UCC, either now or in the future, as a condition for continued membership in UCC, or as a condition for your continued use of the company prefix issued to you before August 28, 2002. However, this does not apply to any company prefix(es) issued to you by UCC after August 28, 2002.
2. If you are such a member, UCC's "licensing agreement" –which pertains to your company prefix and accompanied UCC's renewal invoice– will be declared null and void.
3. If you are such a member and you have paid the renewal fee, you are entitled to compensation from the settlement fund.
4. If you are such a member, you will be entitled to basic membership benefits, which are: (a) continued use of your company prefix issued by the UCC prior to August 28, 2002, (b) listing of your company in the UCC membership directory, (c) discount pricing on UCC events and products, and (d) Membership support through the UCC's Customer Service organization, educational events, and Equipment/Service Provider Directories.
Though you are not required to pay a membership renewal fee, you may choose to do so. Such payment entitles members to certain enhanced benefits: access to the online UCC Solution Center, enhanced supply chain support through UCC's customer service team; free web seminars on supply chain solutions; and a quarterly newsletter.
If you file a claim for reimbursement of your annual renewal fee, such enhanced benefits will not be available to you, unless you begin paying annual renewal fees sometime in the future. Your share of the settlement fund will depend on how much you paid UCC as a renewal fee and on the number of class members who file claims seeking compensation from the fund. As illustration, if every single eligible class member timely filed a claim, your gross recovery would be roughly 48% of the renewal fee you paid. Similarly, if half of the eligible class members file claims, your gross recovery would be roughly 100% of the renewal fee you paid.
Regarding the class action law suit brought by the law firm:
Bronson & Associates
Attorneys at Law
15 West 8th Street, Suite A
Tracy, CA 95376
We are here to help and will answer your questions about barcoding, product labels and printing, even if you don't buy numbers from us.
Yes, it's really that Easy with EZ UPC. We are Your UPC Easy Button.
Why Buy From EZ UPC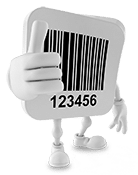 Read why you can can trust us when you buy your UPC (or EAN) codes from us.
Reviews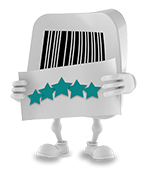 See our Customer Love in their own words since 2007. We don't do social media sites, fake stuff or hype—we keep it real.
Before You Buy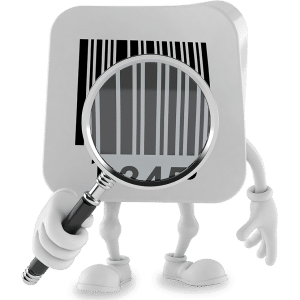 The things you really need to know when it comes to buying barcodes for your products.
Just the Facts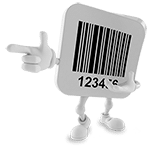 This is the No BS TL;DR—What you need to know and nothing more, nothing less.
Guarantees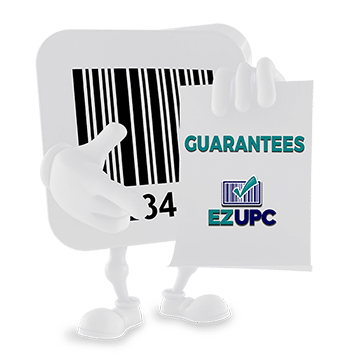 We're the ONLY UPC Reseller site that offers you a No-Risk Money Back Guarantee simply because we aren't greedy.
FAQs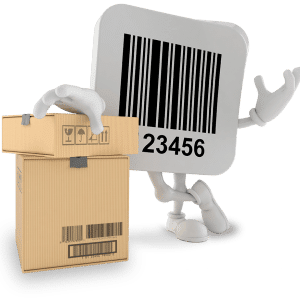 Answers to all your questions about barcodes for your products
EZUPC We're Your UPC Easy Button! Your most honest, reliable source for low-cost verified UPC Barcodes since 2007.