Things to Consider
Before You Buy
From a Reseller Like Us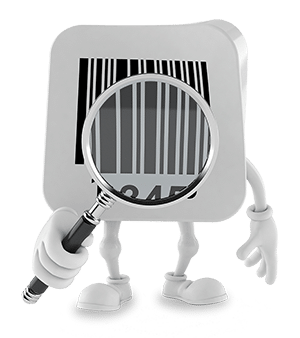 We encourage you to do your due diligence and carefully evaluate the Barcode Reseller you are considering buying numbers from. If you use a shady website or buy them off eBay with no knowledge or recourse you can be setting your company up for a big expense and inconvenience down the road. These are just some of the things we would consider ourselves if were were shopping for barcodes, UPC codes, EAN codes or GTIN barcodes for products to sell in retail stores or online like Amazon, Whole Foods, iTunes, CD Baby, etc.
Not all barcode resellers are the same. There are many scam sites that sell fake or stolen numbers.
Can you call the company and speak to a real person or are they hiding behind an anonymous (and possibly fraudulent) website only reachable by email? Do they list their address? Is the domain registered to the company in the WhoIs database or hidden? (See bottom of page for information on checking domain ownership information.)
Do they tell you who they are and who their prefix they are currently selling from is registered to and when they purchased it, so you can confirm their legitimacy with the the original Uniform Code Council (now GS1) in the
GEPIR Database
?
Do they provide a Certificate of Ownership, Authenticity and Uniqueness that is a binding contract between them and you regarding the legitimacy of the UPC (or EAN) bar code numbers? This Certificate is accepted by Amazon as a "direct affiliation with the company appearing in the GS-1's GEPIR database".
Do they accept credit cards via a REAL merchant processor like Authorize.net and not just Paypal or Google Checkout, meaning they have to be set up us a legitimate business that you can come back to later if you have problems? The fact is, anyone can take payment through processors like Paypal, Google Checkout, etc., however it takes clout, integrity and being a true business (and not just a fly-by-night-website) to get approved for an actual Merchant Account.
Are they selling you the numbers outright because they can prove they rightfully own a prefix issued by the UCC (now called the GS1) prior to August 2002 or are they merely renting you use of the numbers?
Are their prices so low that they seem too good to be true? Any company that is selling numbers for cents on the dollar and claims to have sold millions of numbers is very suspect as to how they legitimately own the rights to sell those numbers.
The fact is, it is not that easy to find legitimate prefixes that can be legally resold and there are lots of companies these days that are selling fraudulent or illegally obtained numbers and that will only serve to be a problem for you, the consumer in the end, as you may be forced to repurchase numbers from a legitimate source and relabel all of your products and resubmit new numbers and product to all of your retailers.
Note that two of our competitors with lowball pricing were involved in an action brought against them by the Federal Trade Commission in 2014 and were fined $20,000 for Price Collusion. You can read about the complaint here.
You should not have to pay membership, setup or renewal fees of any kind. And you should not be asked for private financial information to determine those fees. Only banks have the legal right to ask you to divulge private financial information!
Does their site offer full disclosure publicly or do you have to contact them to get more information and waste your valuable time tracking them down, making them prove their legitimacy, or wondering what they are hiding?
Do they provide your barcode graphic files in GS-1 Standards-Compliant formats for high resolution professional printing? These should be Vector EPS, TIF, PDF and/or JPG. A GIF or PNG is a WEB graphic format, low resolution and will not print properly. If they refer you to a free online barcode generator it is highly unlikely your files will be printable.
How to Look Up a Reseller in the GS-1's GEPIR database
The GS-1's database shows ownership of the company prefixes assigned by them over the last 40+ years. If a company still owns their prefix, they should be findable in the GEPIR database. If you cannot find them, that most likely means that in the GS-1's eyes, they no longer own their prefix because they did not keep the GS-1 updated with their company information over the years. This could mean trouble down the road if the GS1 reassigns that prefix to a new company. Do not buy numbers from anyone where you cannot find the numbers in the GEPIR and request to see the contract of sale for their purchase of the prefix and/or company that originally owned the prefix as it appears in the GEPIR.
Using the Who Is Internet Domain Registration Database
One of the ways to determine how long a Reseller has been around and if they are likely be around next week, is by checking how long their domain has been registered and how far in the future it is secured and paid for, meaning they don't have any intention of shutting down or scamming. Simply enter the domain here: http://who.godaddy.com/whoischeck.aspx and you can see when they first registered, and when it is due to expire. If a Reseller has their registration "hidden" behind a so-called privacy cloak, one has to wonder what they are hiding. Any legitimate business selling on the internet ought to have their full company and contact information available on their site, so what is the point of hiding their domain registration info?
Why Buy From EZ UPC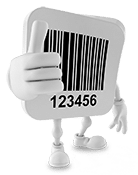 Read why you can can trust us when you buy your UPC (or EAN) codes from us.
Reviews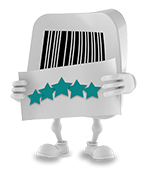 See our Customer Love in their own words since 2007. We don't do social media sites, fake stuff or hype—we keep it real.
Before You Buy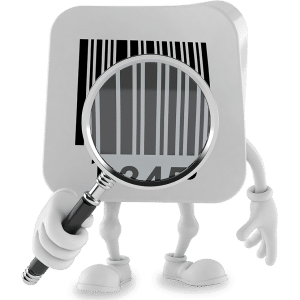 The things you really need to know when it comes to buying barcodes for your products.
Just the Facts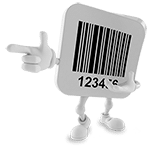 This is the No BS TL;DR—What you need to know and nothing more, nothing less.
Guarantees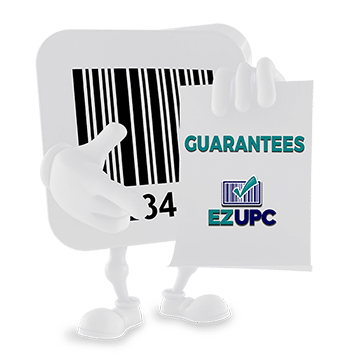 We're the ONLY UPC Reseller site that offers you a No-Risk Money Back Guarantee simply because we aren't greedy.
FAQs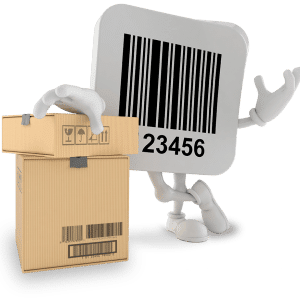 Answers to all your questions about barcodes for your products
EZUPC We're Your UPC Easy Button! Your most honest, reliable source for low-cost verified UPC Barcodes since 2007.